Japan has rainy season* at many areas. It makes people stay inside, so why don't you join the event at the inside? We offer you various kinds of event such as cha-no-yu. Also you can have valuable experience without getting wet!
*The East Asian rainy season, commonly called the plum rain (梅雨, tsuyu, baiu), is caused by precipitation along a persistent stationary front known as the Meiyu front for nearly two months during the late spring and early summer between eastern Russia, China, Taiwan, Korea, and Japan. The wet season ends during the summer when the subtropical ridge becomes strong enough to push this front north of the region. (Wikipedia)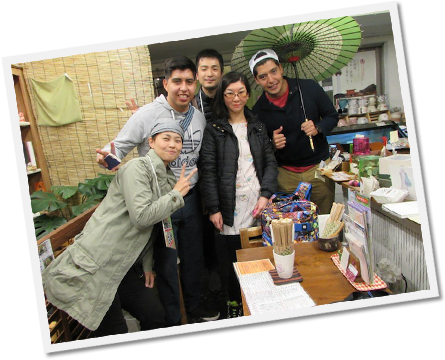 Experience Japan high technology
Japan is known as high technology. To visit inside of factory is trend now but also we recommend you to join bus tour.
Our Selection:


Night View of the Factory Zone of Kawasaki

Do you know about the current Kawasaki tourist spot that is getting attention from tourists not only from other prefectures but also from overseas? It's the nighttime viewing of the Kawasaki industrial zone that spreads along the Tokyo Bay. When a monitor tour was held in 2008 it was overwhelmed with applications by more than 10 times the number of people solicited, and official periodic tours started from 2010.
http://www.travelkawasaki.com/factory/

These photographs are for illustrative purposes only.
Sunny day in the rainy season
You have a chance to enjoy outside. Our guide takes you to popular sightseeing places.
Why don't you join us?
Our Selection:


Kyoto free travel

Kyoto Free Travel offers free guide for foreigners who travel around Kyoto. Let's explore the historical and traditional places in Kyoto. Our activity is opened every Saturday, but if you want other day, feel free to ask us! We can arrange only for you.
http://kyoto-freetravel.sakura.ne.jp/