Japan Rail Pass travel agent launches new mobilefriendly website
Discovering Japan by train is now easier, quicker and costeffective with the JR Pass.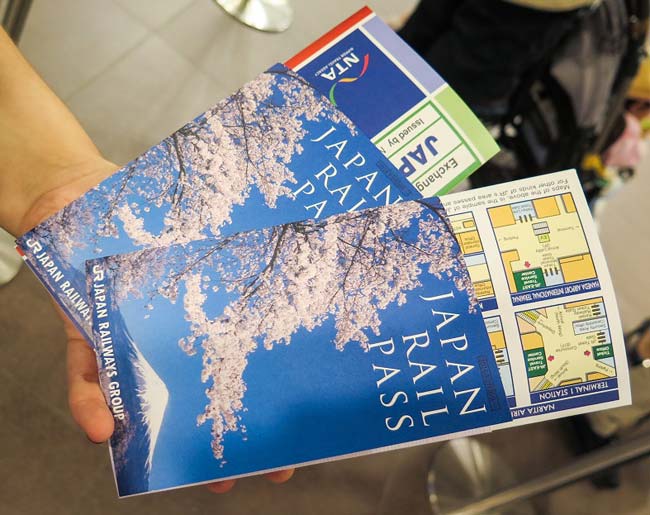 Barcelona, Spain: Visitors to Japan can now experience the Japan Rail Pass by purchasing their tickets from the new mobilefriendly web www.jrailpass.com . Choosing from 7, 14 or 21day passes, travelers can enjoy unlimited access to all the JR Shinkansen bullet and local trains through all of Japan.
Tourists also have the option of booking a Green Pass (first class ticket) and get direct access to all the VIP passenger cars ("Green Cars") from the Japan Railways Group lines. Furthermore, they can enhance their experience by booking their highspeed Internet access in Japan using a portable Pocket WiFi device or a mobile SIM Card.
As Japan continues to draw new record numbers of foreign visitors every year, the newly designed website also provides them with useful information and advice, including:
Destinations, itineraries, routes, and budget planning to explore the land of the rising sun and get the best value for money from their Japan Rail Passes.
Selected travel tips for first time visitors such as helpful do's and don'ts, which help tourists to handle the peculiarities of Japanese culture.
Firsthand guidance from experienced travelers after their trip to Japan: recommendations, adventures, photos, and unforgettable intercultural memories.
After the order has been made, a fast and safe delivery of the Japan Rail Pass is guaranteed all over the world via UPS, in just 2 business days.
Customers will also receive all the information they need on how to exchange their order once in Japan, as well as instructions on how to activate their additional services, stay connected and enjoy the ultimate travel experience.
About the Company : Japan Rail Pass S.L. is a worldwide authorized official vendor of the JR Pass.
With years of experience and customer understanding, they work towards providing а flawless opportunity for travelers to submerge in the magic of the Japanese culture.